Manavgat
What we need to know :
Manavgat - is one of the largest cities in southern Turkey. Manavgat is a fishery centre, as there is a picturesque full-flowing river rich with various river inhabitants. The city is famous for its restaurants that serve specialities from river fish. The settlement is located in the delta of the river Manavgat and is known for many amazing rapid waterfalls, and the city itself is surrounded by amazing gentle slopes of the Taurus Mountains.
Famous accommodation places :
Throne Beach Resort & Spa 5 *, Horus Paradise Luxury Resort 5 *, Selge Beach Resort & Spa 5 *, Club Serena Beach Hotel 4 *, Club Sidelya Holiday Village 4 *, Ramada Resort Side 5 *, Bosphorus Sorgun Hotel 5 *, Iron Ambassador Hotel Side 5 *
How far from the center of Antalya :
75 km
Distance to Antalya airport :
65 km
Distance to Gazipaşa airport :
102 km
Registered population living all year :
78,000 people
Famous place to swim :
Manavgat beach
Places to visit :
Manavgat Waterfall, Manavgat River, Temple of Apollo, Side Historical Museum, Nympheum Fountain, Side promenade, Antique amphitheater.
Shopping malls :
Novamall Manavgat AVM Novoman, Manavgat Market, Farmers Center Kumkoy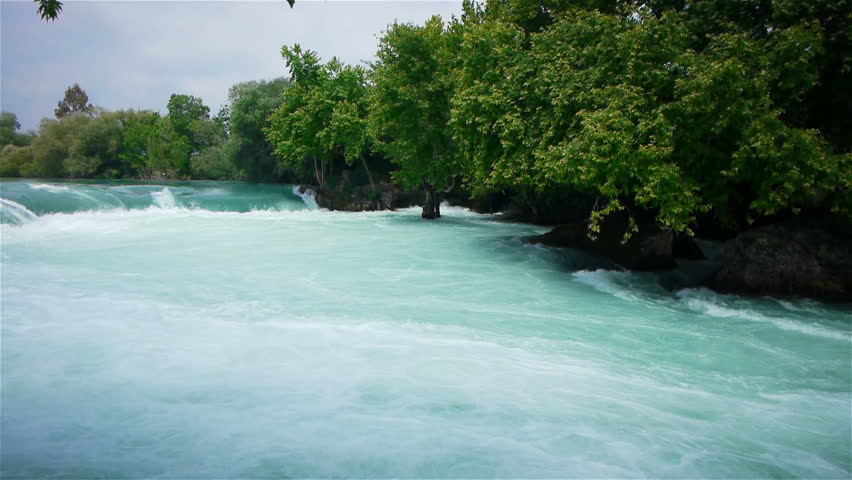 Turkey is an unusual country in all, here passion, love and exotics are interwoven here. Manavgat is the highlight that every traveler needs to see with his own eyes. The resort is located near the waterfall, and on its territory there are many interesting sights. Traces of the first inhabitants date back to the 6th century of our era, so the history of this region impresses with its mystery. Excursions to Manavgat are the usual thing for the guests of the country. Passengers come from Antalya, Side, Alanya and other megalopolises located on the Mediterranean coast. You can buy tours from hotels in the region of Manavgat on our site. The peak of the area is the same name as the waterfall, which brings thousands of tourists each year. It is interesting because it is not a natural phenomenon, but it was built by human hands. Around the waterfall is a garden with exotic plants.
Tours from Manavgat can also be made by bus or on a tourist boat. The vessel moves along the mouth of the river, and then goes to the open sea in the direction of Side. Sea tour is interesting because you can get acquainted with fish farms that are engaged in trout farming. The ship passes through the delta which separating the river and the sea. Tourists have the opportunity to swim in fresh water, and after a couple of minutes to plunge into the depths of the sea. Let's be honest, you need to go to Manavgat and see with your own eyes all the most interesting and fascinating things that are here. In no other country can you see such historical and cultural objects, oriental dances, dishes and drinks - the list is endless.